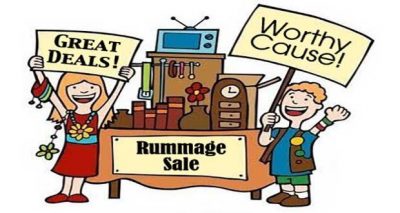 SAVE THE DATE: April 13, 2019 8:00am – 12:00pm
UMW ANNUAL SPRING RUMMAGE SALE
Clothes for all ages, furniture, household goods, appliances, shoes, and more.
Find some unexpected treasures at a reasonable price at Wesley United Methodist, 114 W Broadway in the beautiful historic downtown Winona, MN.
Saturday, April 13 from 8:00am – 12:00pm in Wesley's Guildhall. All donations are gently used, and proceeds go towards Wesley's United Methodist Women.
Would you like to donate to this cause? Call the church office to make an appointment for a drop off time. We're happy to help you do some spring cleaning!