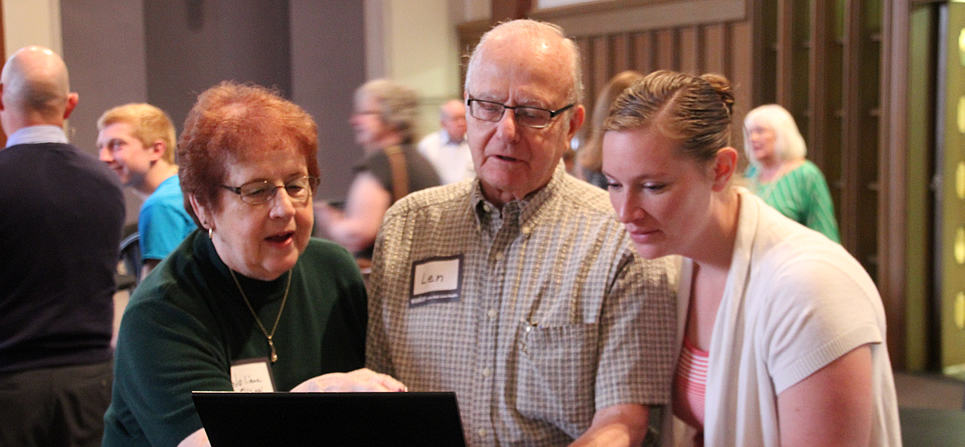 Wesley UMC is dedicated to helping people grow in God at their own pace.  We also know that community is an important part of growing as a person of faith.  To do this, we provide many options for adults to find a group that meets their needs.
From weekly groups that discuss Sunday's sermon to groups formed by a shared stage of life to breakfast discussion groups for men to weekly introduction to faith groups; Wesley has many options for adults.  To learn more about the current list of groups and their schedules, please contact the church at office@winonawesley.org.
Wesley United
Methodist Women
United Methodist Women is the largest denominational faith organization for women with approximately 800,000 members whose mission is fostering spiritual growth, developing leaders, and advocating for justice. Wesley UMW is a community of women whose purpose is to become closer to God through small group gatherings. UMW strives to develop a creative supportive fellowship and expand the concepts of mission; both in the Winona community as well as globally.  They host a variety of events throughout the year including social gatherings, Rummage Sales, and a Bake and Christmas Decoration Sale. All women of the church are invited into membership in the United Methodist Women. Learn more. 
Adult Small Groups
Monday:
Sermon Series Small Group at 12:00pm at Wesley
Wednesday:
Wesley Guys at 8:30am at the Winona Family Restaurant
UMW Ruth Circle at 9:30am at Wesley
R & D Faith Group at 6:15pm at Wesley, now studying The Gospel According to Seuss
Thursdays:
UMW Susanna Circle at 1:30pm at various locations [check the church calendar for location or call the church office]
Adult Education: D 6:30 – 8:00 pm at Wesley, now studying Disciple Fast Track, Old Testament